Welcome to Goddard Vets West Ham
How to Find Us
Our West Ham practice can be found on Church Street, in East London. This surgery has been serving the local community for just over 100 years and is well-known within the community. Here you will find our dedicated team of friendly and welcoming staff will be more than happy to assist you. We pride ourselves on offering the highest standards of veterinary care. 
Facilities and Services
Our West Ham practice is fully equipped to care for your pet with our excellent on-site facilities, allowing for blood testing, x-rays and operations to be performed. You can find the full list of services we offer at our West Ham vet practice at the bottom of this page. 
Vet and Nurse Appointments
Click on the fee tab to see prices for our standard vet appointments and neutering. See Vet and Nurse appointments for more information on the types and length of consultations available in practice. Fees for other appointments and treatments are available by speaking with us in practice.
Parking and Accessibility
If you are travelling to the practice via car, you will find there is plenty of parking available on neighbouring streets. Alternatively, Stratford Station is a round a 15-minute walk from the practice. If you are coming via bus, No. 69, 241, and 262 all make stops close by. 
What to do in the Event of an Emergency
In the event of an emergency, or if your pet is unwell outside the practice hours, we have an emergency vet hospital that can provide urgent assistance. Our veterinary hospitals are open 365 days of the year, 24 hours a day. 
The closest hospital to our West Ham practice is the Wanstead Veterinary Hospital. They can be contacted on 020 8989 7744.  For your peace of mind, and continuity of care, your pet's medical history is accessible from all of our branches, at any time. 
Highest Standards of Veterinary Care
Our West Ham practice is accredited by the Royal College of Veterinary Surgeons (RCVS). Following a diligent assessment the RCVS is satisfied that we maintain the highest standards of veterinary care.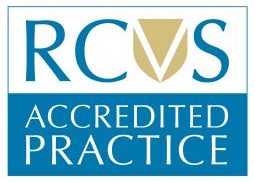 Great news! We can now offer video consultations and online chat via Petsapp. Download now to connect with us, for more information click here.
1 Church Street
West Ham Lane
West Ham
London
E15 3HU
Follow up vet appointment
Prescription fee per item
included in medication fee (if dispensed in practice)
Prescription fee per item
£21.36 (for dispensing elsewhere)
Meet the Team
Our network of branches and hospitals have the support of an experienced management team as well as administrative backup.
Register
Please enter your starting location:
Please enter your starting location:
Please note that Goddard Veterinary Group does not necessarily recommend, has no affiliation to, nor benefits from the usage of this or other third party apps, the use of which remains the entire responsibility of the user.
Register