Welcome to Goddard Vets Walthamstow
Located in the heart of Walthamstow Village, our Walthamstow vet practice has been caring for local pets for over 30 years. We pride ourselves on being part of the local village community providing a warm, caring and compassionate healthcare service for all pets in the surrounding area.
Parking and Accessibility:
There is plenty of on-site parking available right outside the surgery building. Our Walthamstow vet practice is close to a number of bus routes; the 56 Whipps Cross Roundabout to St. Bartholomew's Hospital, the W16 Chingford Mount to Leytonstone Station /Grove Green Road, Bus no. 357 Chingdale Road to Whipps Cross Hospital — all which have stops within walking distance of the surgery.
Facilities and Services: 
Our team is fully qualified and equipped to provide excellent levels of care for your pet with our on-site facilities allowing quick and thorough pet check-ups and other services like x-rays and routine operations to be performed. View the full list of services available at our Walthamstow vet practice below.
What to do in the event of an emergency:  
In the event of a veterinary emergency or if your pet is unwell out of hours our emergency hospitals offer your pet a dedicated service and the reassurance of knowing we are open 24 hours a day, 365 days of the year.
The closest hospital to our Walthamstow branch is Wanstead Veterinary Hospital, call 020 8989 7744 for an urgent appointment. For your peace of mind and for continuity of care, your pet's medical history is accessible in any of our branches or hospitals, any time of the day or night.
Highest Standards of Veterinary Care:
Our trusted team provides the best quality care for your pet. That's why we're proud that our Walthamstow practice has been accredited by the Royal College of Veterinary Surgeons following a diligent assessment showcasing that we maintain the highest standards of veterinary care.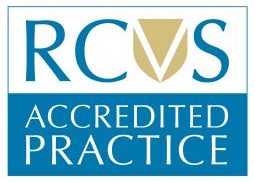 Great news! We can now offer video consultations and online chat via Petsapp. Download now to connect with us, for more information click here.
117 Grove Road
Walthamstow
London
E17 9BU
Meet the Team
Our network of branches and hospitals have the support of an experienced management team as well as administrative backup.
Register
We have our own car park in front of the surgery and parking is also available on nearby streets.
Get directions
Please enter your starting location:
Please enter your starting location:
Please note that Goddard Veterinary Group does not necessarily recommend, has no affiliation to, nor benefits from the usage of this or other third party apps, the use of which remains the entire responsibility of the user.
Register